Skip to Content
Skip to Navigation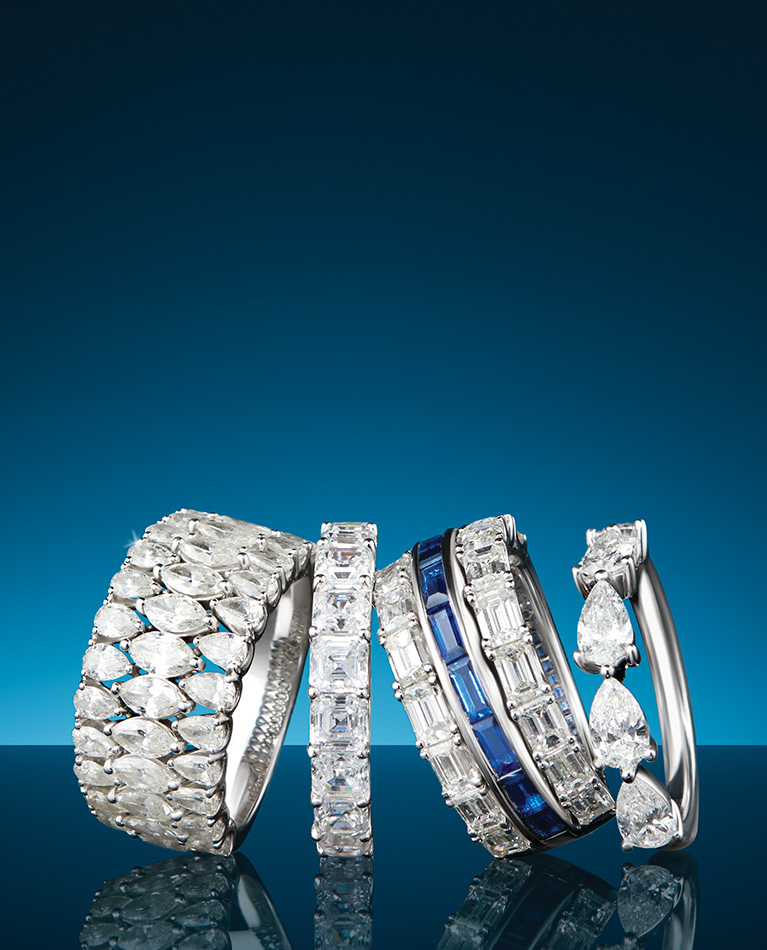 Become a Vault Rewards Member
Unlock immediate access to exclusive benefits, rewards and more!
JOIN FREE TODAY
Be Rewarded Brilliantly
We are here for you - whatever way you want to connect!
Savings



Sapphire


Free to join



Ruby


700 Gems



Emerald


2,000 Gems



Diamond


4,000 Gems
Special Member-Only Benefits
Wedding & Anniversary Band Offers
Special Offers from our Loyalty Partners
Free Express Shipping
Annual Membership Reward
$25
$50
Discount on Custom Designed Jewelry From Scratch
10% off
15% off
Experiences
Unlimited Professional Jewelry Cleaning and Inspection
Complimentary Style Consultations
Access to Events and Experiences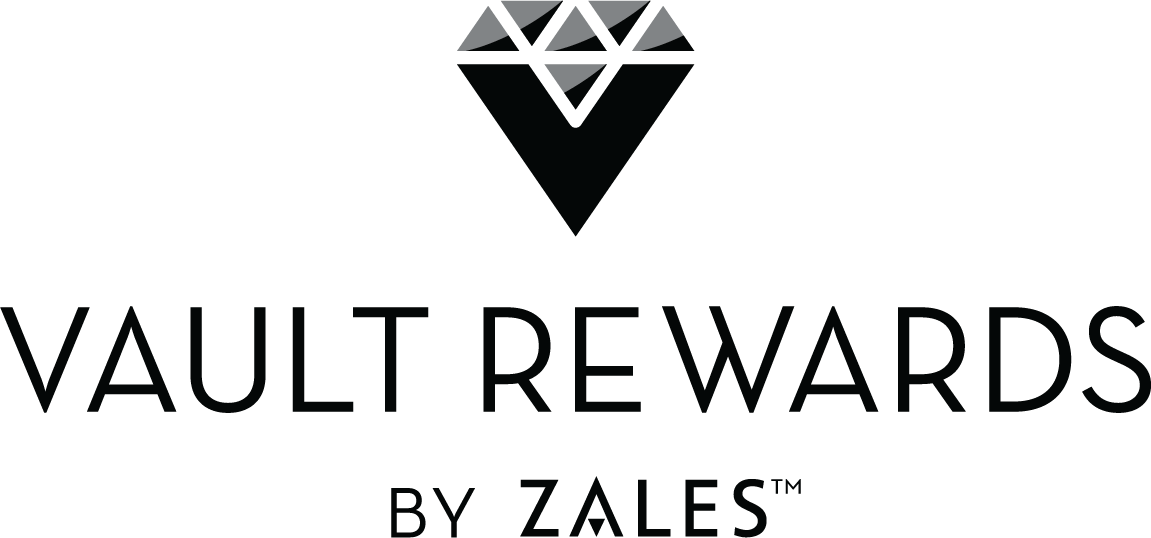 How It Works

Join
Join Vault Rewards when creating an account, and shop to start earning Gems for your vault. Easily track your status, benefits and more.

Earn
Earn Gems with every purchase—1 Gem for every $1 spent, plus opportunities to earn bonus Gems throughout the year.

Get Rewarded
Enjoy savings and benefits when you shop online or in any store. More with each new tier you unlock!
Exclusive Member Benefits
Here's a sneak peek of the current experiences that members receive today.
PARTNER OFFER
ONE FREE MONTH of unlimited jewelry rental from Rocksbox
Access unlimited rental of fashion jewelry with Rocksbox. Get special perks as a Vault Rewards member. Exclusions apply, click learn more for details.
Learn More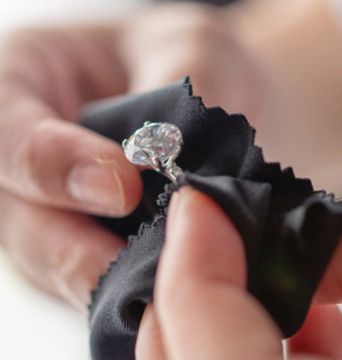 ALL - MEMBER BENEFIT
FREE professional in-store jewelry cleaning and inspections
Give your jewelry a little TLC, regardless of where it was purchased.
Find your Local Store Today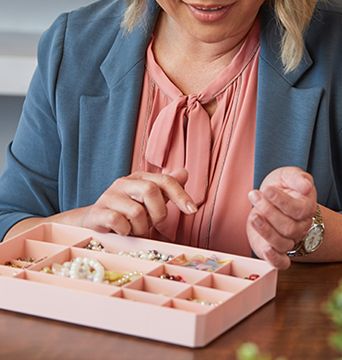 ALL - MEMBER BENEFIT
COMPLIMENTARY Jewelry Box Style Consultations
Bring in unworn pieces and have a jewelry expert work one-on-one with you to discuss how to bring each piece back to life. From care and repair, to reimagining and modernizing a treasured keepsake, we will service your jewelry with the utmost of care.
Book an Appointment Now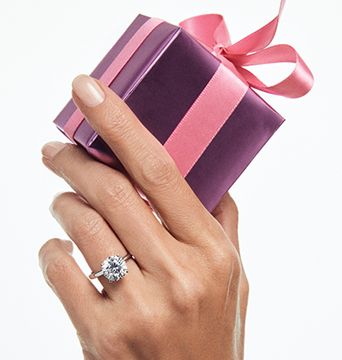 RUBY, EMERALD AND DIAMOND MEMBERS
FREE EXPRESS SHIPPING
Who doesn't love jewelry at their doorstep? Enjoy free, fast shipping with Vault Rewards.
Shop Now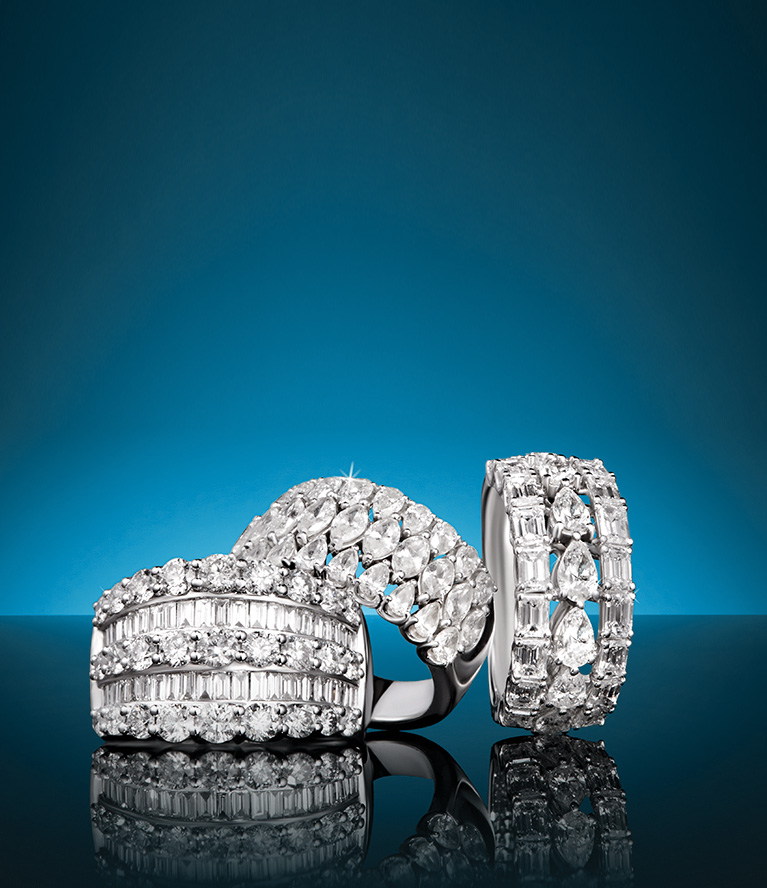 Ready to get rewarded?
Unlock immediate access to exclusive benefits, rewards and more.
JOIN FREE TODAY
Frequently Asked Questions
No, Vault Rewards is an independent rewards program and not affiliated with the credit card program perks and benefits at this time.

You earn Gems upon enrolling in Vault Rewards and making a purchase in store or online. To earn gems for an online purchase you must be logged into your Vault Rewards account. You will earn 1 Gem for every dollar spent. Amount spent will be rounded up to the nearest dollar to determine number of Gems earned per purchase. For example, a purchase of $99.49 will earn 100 Gems. If a purchased item is returned, Gems will be deducted from the Member's account and not count towards the Member's tier status. Gems are not earned on tax or shipping charges or on the purchase of gift cards.

There are two (2) timelines associated with membership tier status. The qualification period to earn Gems (Jan 1 – Dec 31) and the Program tier status period (Feb 1 - Jan 31).

• The number of Gems earned anytime during a calendar year (Jan 1 - Dec 31) will determine your membership tier status. Every member's Gem earning qualification period starts over on Jan 1.
• Your membership tier status is valid from Feb 1, or the day you enroll in the Program, through Jan 31 the following year. Membership tier status is evaluated annually on Feb 1, based on the prior calendar year's Gem earning. Membership tier status and associated benefits will last through the next Program tier status period (Jan 31 the following year). For example: If you have Ruby status on Dec 31, 2021, the qualification period will start over on Jan 1, 2022 and your Gem balance will return to zero. Minus any adjustments to your Gem balance resulting in a tier reduction (returned merchandise), your Ruby status will remain valid through Jan 31, 2023. As long as you continue to qualify for a particular membership tier status, it will last through the next Program tier status period (Jan 31 the following year).

No, at this time benefits cannot be shared or combined across member accounts.

Vault Rewards is a loyalty program designed to reward our customers for their loyalty and commitment. The Program is free to join with a tiered membership structure designed to be simple, easy and rewarding. You will earn 1 Gem for every one dollar spent in-store and online. Gems add up to unlock different membership tier status and member-only benefits.

Sapphire status 0-699 Gems ($0 - $699 spent)
Ruby status 700-1,999 Gems ($700 - $1,999 spent)
Emerald status 2,000-3,999 Gems ($2,000 - $3,999 spent)
Diamond status 4,000+ Gems (more than $4,000 spent)

Any Gems earned on a purchase of an order that is cancelled or item returned, will be deducted from your Gem balance.

There are several membership benefits with expiration dates. See exclusions and details for each benefit

here

. Benefit expiration dates will be communicated at the time the benefit is issued.

• Wedding and Anniversary Band Offers

• Annual Membership Reward (Available at Emerald tier)

• Discount on Custom Designed Jewelry (Available at Emerald tier)

Benefits begin upon enrollment in Vault Rewards at Sapphire tier status. Additional benefits are unlocked as you qualify for a new membership tier and for as long as you continue to meet the standard tier requirements.

No. Gems are used to determine membership tier status and have no cash or other value. They cannot be redeemed for merchandise or cash.

When you join Vault Rewards, you'll immediately access Program benefits like unlimited professional jewelry cleaning and inspection, complimentary jewelry style consultation and specials offers from our loyalty partners. Plus, Vault Rewards members will receive exclusive member-only benefits. Exclusions and details for each benefit can be found

here

.

You can enroll by clicking

here

or in-person at a participating store. No purchase is necessary to sign up.